We are living through a time of almost-daily technological advances. You don't have to love every aspect of this fact (plenty of us still prefer paper day planners to virtual calendars and newspapers to Kindles!); but like it or not, tech is here to stay.
Luckily, these advances bring with them a myriad of conveniences: from the ability to book an entire vacation from your phone to checking mobile data usage without dialing a toll free number. Yet too often, these conveniences stop at the door of medical practices. To increase patient engagement and streamline service processes, there are a number of advances providers would be wise to incorporate—or risk being left behind. Here's a round up of the latest engagement tools from pre-visit to post-visit and beyond.
Pre-Visit
We're all busy. And finding the time to schedule an appointment for your own health can be daunting when it involves being put on hold for minutes at a time before having to negotiate available time slots and dates with a receptionist. Utilizing real-time online scheduling with appointment reminders and easy online rescheduling will not only engage the patient in preparing for their visit, but it also reduces staff hours on these tasks and increases profitability.

The healthcare industry has been slower to adopt consumer technological trends than most other industries mainly due to the nature of confidential information as well as regulations governing exposure of patient data. Advances in computing technology has supported the ability to maintain secure software environments to maintain the necessary HIPAA encryption standards, and the patient-provider experience is directly benefiting. A Validic survey reporting on trends in digital health shows 68% of survey respondents are better able to coordinate care by being able to manage more patients with fewer resources. By integrating vital information from EHRs into a seamless software solution, patients are enabled to actively engage in their care and providers are freed up to focus on the fulfillment of it.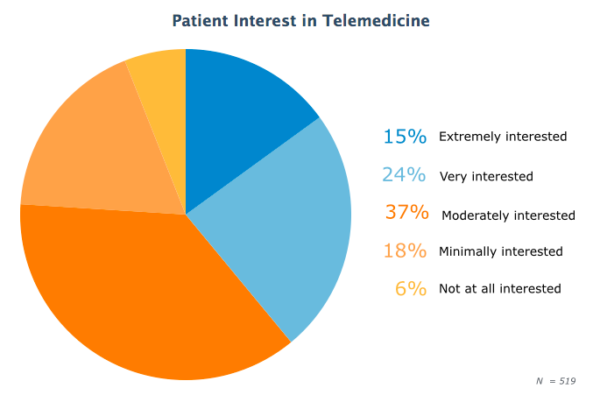 Perhaps your existing EHR has this functionality, but if not there are many other third-party options that can you easily integrate or operate alongside an existing system. This may be the single most convenient feature that you can offer patients, while at the same time reducing no-shows, eliminating phone traffic, and taking the load off of your office staff to manage appointment requests.
HealthGrid is one CRM platform that performs these task with simple mobile appointment acquisition, and goes several steps further by providing patient care assessments and screenings to ensure patients are engaged in their healthcare experience. Through their mobile platform, the practice can automate the check-in process up to 24 hours before the patient's visit, auto-populating their own personal demographic information right from their own device. Their mobile app even allows your patients to check in right from their device when they arrive.
During the Visit
Whether the patient or the provider would like to admit it, healthcare is a service industry. Most providers prefer to focus on delivering clinical care, rather than on the business of the healthcare, but focusing on the delivery of that service will enhance your practice's reputation and help improve your practice workflow.
Apple, Inc. is well known for their customer service experience in their brick and mortar stores, utilizing the very technology and hardware they design, develop and sell to enhance and promote that experience. Phreesia essentially emulates that experience and allows you to do the same in your practice. Its solutions have all of the same convenient features that allow patients to schedule their appointments easily and be reminded of their visit as it comes up, sometimes even allowing for same day scheduling if your time allows. To take it one step further, they have a suite of hardware that integrates with your EHRs to empower the patient to check in when they arrive. The 'PhreesiaPad' allows patients to verify their medical and demographic information, sign consent forms, and pay copays or outstanding balances – right from their seat in the waiting room.
Companies like this take advantage of the technological advances in cloud computing, wifi networks, and mobile device usage to add value to the patient-provider experience. Kareo is another easily integrated platform that further adds to the visit experience through a simple charting interface, and electronic prescribing to save more time for you and your staff by eliminating calls to pharmacies.
Telemedicine
No conversation about patient engagement would be complete without talking about telemedicine. Advances in phones, computers, app technology allow for a direct-to-consumer application of telemedicine, improving patient care and creating potential savings by replacing physician's office and ER visits.
Utilizing telehealth applications have proven useful for minor acute illnesses in primary care. Angela Pantelas, director of telehealth strategy and operations at Allegheny Health Network, says typically, patients seek treatment via e-visits – nonsynchronous electronic encounters – for sinus issues, urinary issues, and cough. Embracing e-visits via telehealth apps designed to be specific to the patient allow for primary care visits to be possible without bogging down the practice schedule.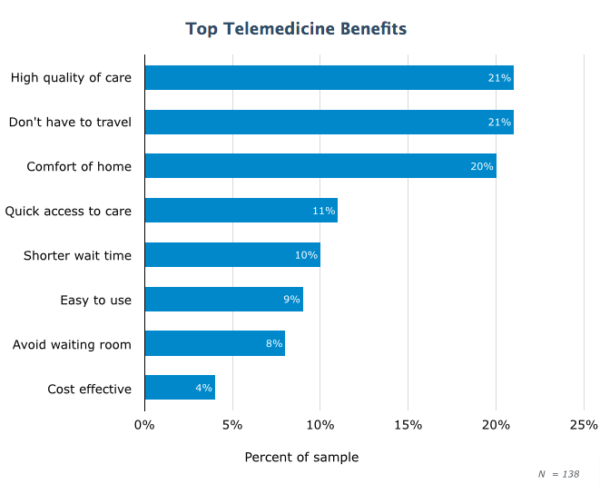 The interest in telemedicine is undeniable with studies showing an average of 75% of US patients showing an interest in using it in lieu of an office visit. Utilization of e-visits and secure video consultations provide greater access to patients in rural areas where patients may put off proactive healthcare given travel times, or appointment availability. The increase in interest not only improves the process for patients, but offers the potential for major savings for clinical practices. Physicians are able to handle more patients than the traditional healthcare model allows, and the Rural Broadband Association says the US national average per medical facility is estimated at $20,841.
Post-Visit
Integrated systems like Kareo, Phreesia, HealthGrid and many more often cover many pieces of the practice management pie. While these new technologies bring conveniences into the practice experience like never before, they also allow providers to stay engaged with their patients after they've left the office. These platforms come with secure patient-provider messaging through online portals, mobile apps for our devices, and text messaging. Whether it's prescription refill requests, or enhanced features like drug monitoring or notifications on first drug fills after your patient's visit (a feature of Truveris, for example), there is no denying the power of enabling both the patient and the provider with these new development in healthcare information technology.
It may seem obvious, but using this technology to keep your patients engaged in their own healthcare and patient-provider experience, will improve healthcare outcomes, and give your practice an edge over the competition. While we have discussed some of them here, Choosing the technology that is right for your practice, such as determining which solutions can fit best with your employees skill sets, integrate with your EHR technology and so on, is key to ensuring that you can reap the efficiency benefits associated with implementing such solutions.
The greatest benefits of all of this technology lies in the ability to empower patients to help manage their own health. Solutions that offer patients ways to stay on top of prescription refills through reminders and notifications, ways to allow them to easily pay bills online, and providing easier ways of communicating and connecting with healthcare providers all allow for better outcomes in patient care, according to an NEJM Catalyst Patient Engagement Survey in 2016.
And there is truly no end to the solutions, apps, and offerings available – take some time to check out offerings and see what may work in your practice and for your patients. To aid in your search for the best fit for your organization compare software and features side by side with sites like: Digiteum, Capterra, Software Advice, and TechnologyAdvice. Sites like these allow you to search features, clinical applications, reviews, and compare selections side by side.
Emerging Technologies
drchrono
It's impossible to discuss telemedicine and advancements in healthcare technology without mentioning wearables. Devices with specific purposes such as the Withings Blood Pressure monitor, or the PIP used specifically to track your stress levels, have advanced in their connectivity and accuracy. However, multi-purpose wearable technology such as Fitbit, Pebble, and Apple Watch have taken to the healthcare game as well with applications that go beyond storing vital health information or tracking basic stats. drchrono empowers your patients by providing easy access to their personal health record across their Apple devices. Beyond access to information, the application has easily appointment scheduling, reminders, physician communication and the ability to pre-fill forms prior to a visit.  The recent partnership between drchrono and Physitrak add a deeper level of patient engagement by facilitating secure video consultations adding value to your practice through easy follow up with patients.
Alexa
Asking Amazon's Alexa advice seems a thing of the future, but an application for the device (Dr. A.I. by HealthTap) utilizes billions of data points and thousands of doctors to provide peer-reviewed possible diagnoses for the symptoms you've provided to the device. Use of these data points, doctors, and other online databases paired with your personal health history can provide you insights into your own health and first steps to treatment or a physician visit. The power of using a voice-activated device has serious potential impacts for the aging population who may lose the health information they seek in the noise of the internet.
Woebot
Some companies are taking the utilization of article intelligence (like Amazon's Alexa) to the next level by embracing the technology to fill major gaps in healthcare – mental health. Woebot is available 24/7 and doesn't require an appointment with a mental health professional. It develops personalized dialogues with patients suffering from anxiety and depression, relying on the practices of cognitive behavioral therapy.  Tools like this can have a major impact on the significant gaps in the mental healthcare infrastructure, and a Stanford University study reports reduced stress and anxiety in as little as two weeks with daily use.
Patient Engagement Is Ultimately About Empowerment
Patient engagement goes far beyond ensuring you've taken the necessary steps to have a website with patient resources and educational materials, or having a social media presence. In order to truly engage with your patients, providers need to allow empowerment through usability, understanding, and utility of technology; and there is no better place for that to be presented to patients than at the site of delivery of patient care.